NW Rare Disease Coalition
acceleration through collaboration
We are a community of innovators, researchers, patient advocates, and biopharma executives dedicated to understanding, analyzing, and responding to the needs of rare disease patients across the Pacific Northwest with a goal of accelerating rare disease research through collaboration.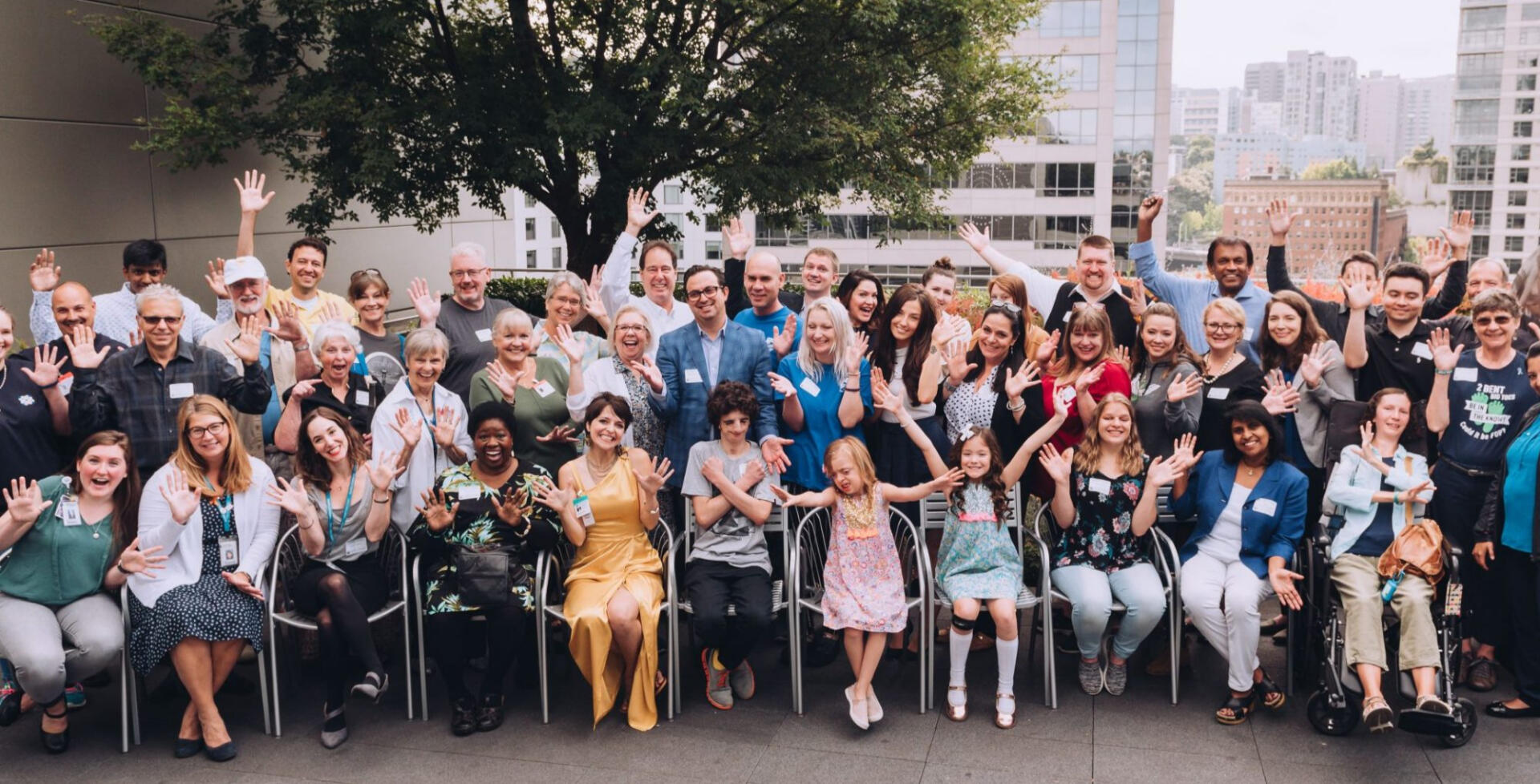 © NW Rare Disease Coalition. All rights reserved.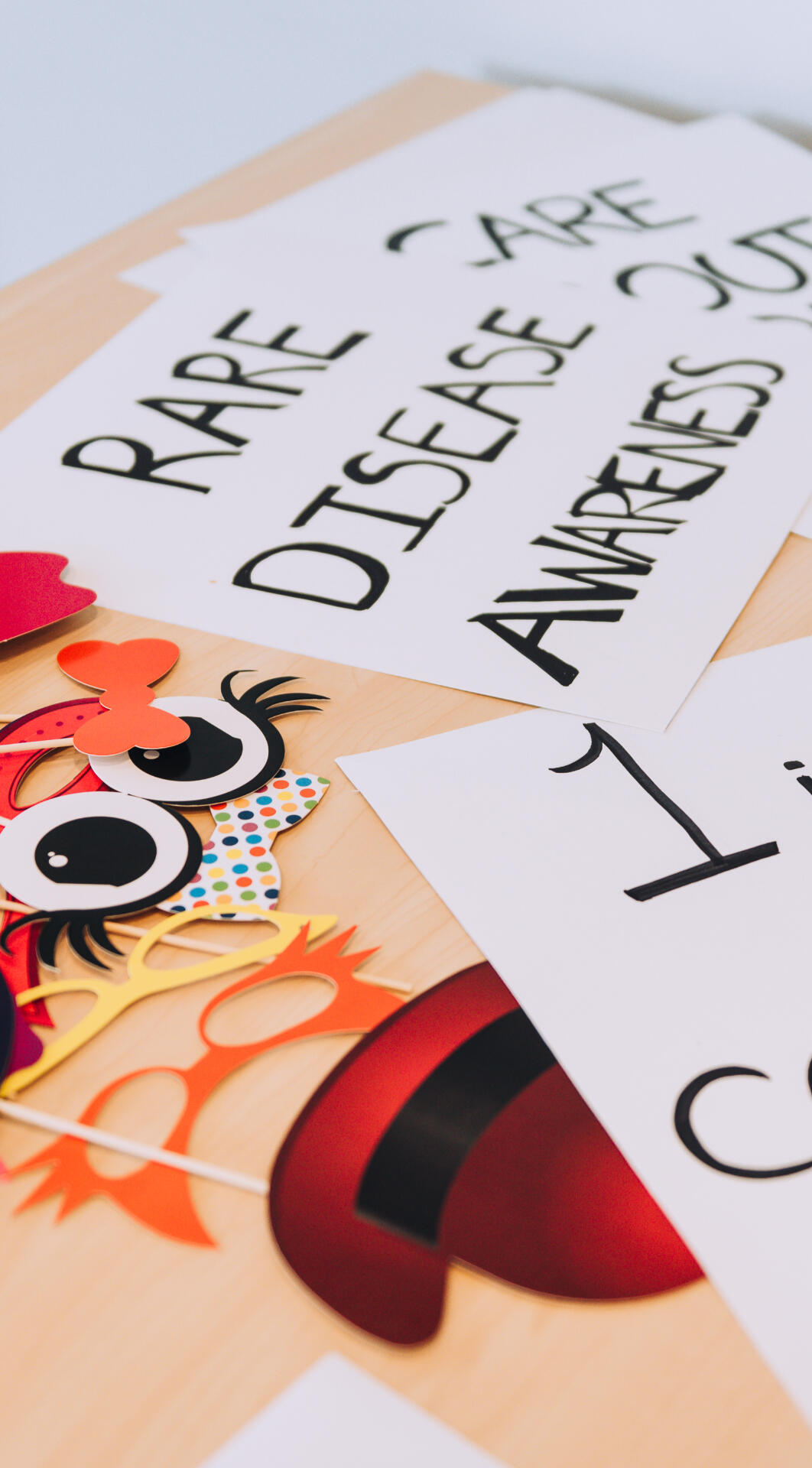 Washington State Rare Disease Survey
PURPOSE OF THE SURVEY:
The NW Rare Disease Coalition created this survey to learn more about the needs of individuals, families and loved ones affected by rare diseases in Washington State. The survey results will help to prioritize our efforts to improve the quality of life of all those in WA impacted by rare diseases.
PARTICIPATION & TIME COMMITMENT:
This survey is intended for persons with a rare disease who reside in Washington State. If the person with the rare disease is under the age of 18, a caregiver over the age of 18 may complete this survey on behalf of the person with a rare disease. All health questions are optional and it is expected to take approximately 15 minutes to complete.

BENEFITS:
Your responses will help us make recommendations to improve access to needed resources. You will receive no direct benefits from participating in this survey.

CONFIDENTIALITY:
No identifying information will be gathered for this survey.

CONTACT:
If you have further questions or concerns, contact us at nwrare.org/#get-involved.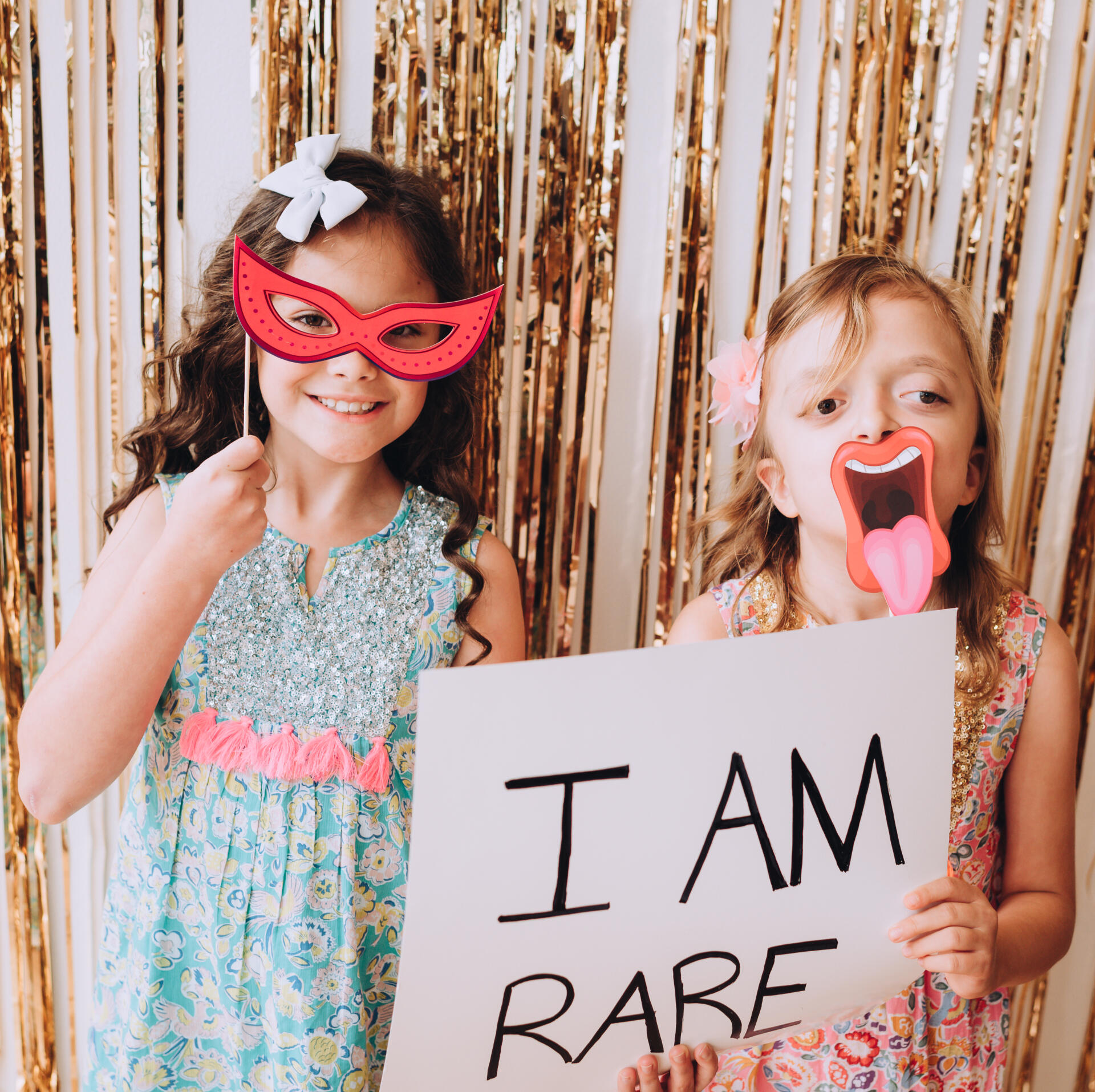 About Us
Born a Hero Research Foundation was founded in 2016 as a small support group focused on Pfeiffer Syndrome and quickly grew into a research foundation in 2020 that now supports 20 rare diseases. To support the broader community, Born a Hero founded the Seattle Rare Disease Fair which is hosted annually in partnership with Seattle Children's Research Institute. As rare disease stakeholders across WA State gathered for this annual fair, an organic movement formed out of a desire to create something where all stakeholders in rare disease research, including legislators, could be represented.

Out of this, the NW Rare Disease Coalition was born.
Collaboration is our DNA and the diverse backgrounds of our founding team are representative of the broader ecosystem we support: Carolina Sommer (CEO/Founder of Born a Hero) brings in the advocacy and patient voice, Max Brown (Principal Consultant & Lobbyist, Desimone Consulting Group) leads all health policy tasks, and Joshua Henderson (Head of Rare Diseases, Pulse Infoframe) brings in the industry perspective. Our advisory board is composed of researchers, clinicians, and key organizations in the state.

The NW Rare Disease Coalition was created to unite advocacy, industry, policy, and research to form one voice representing the interests of the rare disease community in the region. With rare diseases there is no time to waste because there are over 7,000 rare diseases, only 5% have treatments, and there are over 200 newly identified rare diseases every year.

One coalition that centralizes various and important efforts in the Pacific Northwest, one voice representing our state on the national stage.

Through the coalition, our vision is for Washington to be a pioneer nationwide in its fierce commitment to its rare disease patient community. Please join us, there is important work to be done and we can't do it alone.

Carolina Sommer
Carolina is the CEO/Founder of Born a Hero Research Foundation, Founder of the Seattle Rare Disease Fair (now part of the NW Rare Disease Coalition), Co-Founder of the ABC Kind Program (A National curriculum that teaches kids about loving differences, including medical differences), and Author of the Lucy's Journey books. Carolina is a member of the Rare Disease Access Working Group with EveryLife Foundation, We Work for Health, Voters for Cures, and the WA Health Access Network. Carolina was born in Medellin, Colombia and has lived in the Seattle area since she was eight. She received a BA in Theoretical Math from the University of Washington and was an intern at NASA's Jet Propulsion Laboratory in Pasadena, California. Carolina is a public speaker and a certified Wedding and Event Planner. She loves to be with her family, paint, and play the guitar in her free time. In 2012 Carolina gave birth to Mariana, who has Pfeiffer Syndrome.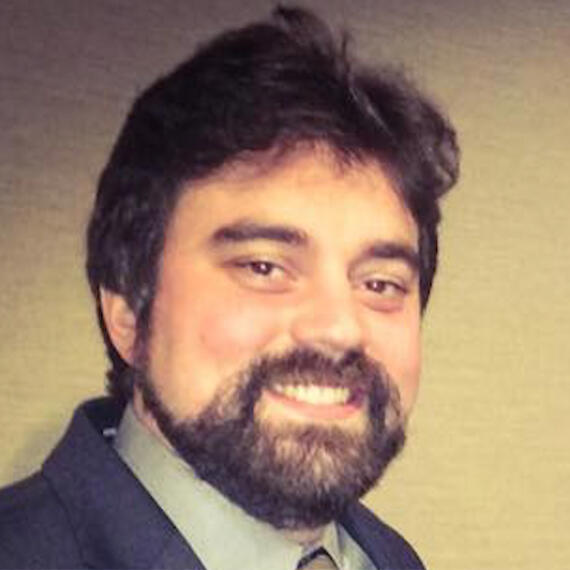 Max Brown
As Vice President of Public Affairs at the Desimone Consulting Group, Max articulates and executes on policy advocacy strategies for clients at the intersection of new life science discovery, patient advocacy, and healthcare policy reform. Through collaboration with therapeutic innovators, clinical care providers, and regional research institutions, Max helps clients navigate the challenges and opportunities that drive healthcare policymaking at all levels of government. Prior to joining DCG in 2017, Max concluded an eight-year career leading successively larger electoral efforts in WA as the Washington State Democratic Central Committee's 2016 Coordinated Campaign Director. Previously, Max also served as an Outreach Director for US Senator Patty Murray's office, as the Political & Field Director for the M.L. King County Labor Council, a Political & Field Associate for the Planned Parenthood Federation of America in Washington, DC, and as a rural Field Organizer for Obama for America in 2008. Max grew up in Bothell, Washington and earned his BA in Political Science at the University of Washington.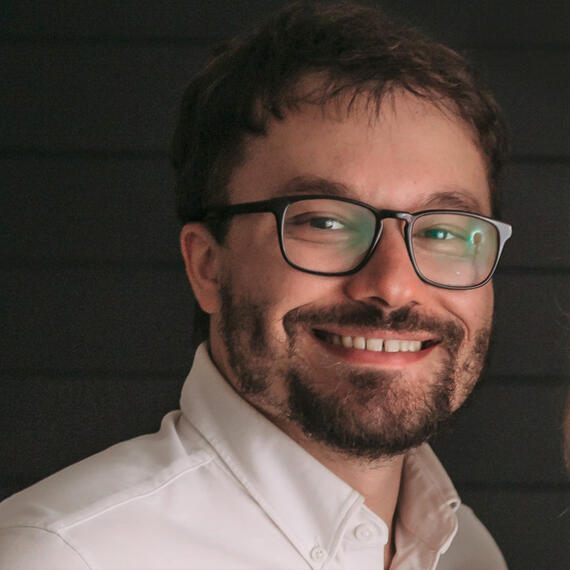 Joshua Henderson
Joshua Henderson is committed to the rare disease community and passionate about accelerating new treatments. As the Head of Rare Diseases at Pulse Infoframe, he is responsible for partnering with patient advocacy groups and biopharma companies globally to generate high quality, regulatory-grade real-world data. He is an advisor to Springboard Enterprises, the premier global network of women innovators transforming industries, where over 12 years as its Vice President he established its annual life science and health technology programs, founded a 100-member Life Science Council of Advisors, and led the efforts to recruit, select, and advise nearly 400 high-growth companies in the Springboard portfolio. Joshua is also a mission-driven investor focused on companies developing solutions addressing rare diseases, underserved patient populations, and underrepresented founders. He is the founder of Rare Bioventures, a Fellow at On Deck Angels (ODA4), and a Venture Partner at NextGen Venture Partners.

Resources
Regional Organizations
WA Department of Health - Works to protect and improve the health of all people in Washington state.

Undiagnosed Disease Network - A research study funded by the National Institutes of Health Common Fund whose purpose is to bring together clinical and research experts from across the United States to solve the most challenging medical mysteries using advanced technologies.

National Alliance On Mental Illness - Washington State - Works to improve the quality of life for all those affected by any kind of mental health condition.

Telemedicine Program at Seattle Children's - Virtually connects providers to patients in the comfort of their home or school.

Washington State Father's Network - A powerful voice for fathers and families of children with special health care needs. They connect men with each other and with resources and information, train men to tell their story and advocate for change, and work to promote inclusion.

Center for Chronic Illness - Works to provide support groups and educational events for those living with chronic health challenges.
National Organizations
Rare Disease Innovations Institute - Focused on educating, engaging and equipping the rare disease community through policy, tools and data.

EveryLife Foundation - Dedicated to accelerating biotech innovation for rare disease treatments through science-driven public policy.

NORD - Dedicated to improving the lives of individuals and families living with rare diseases.

Recommended Uniform Screening Panel - A list of disorders that the Secretary of the Department of Health and Human Services (HHS) recommends for states to screen as part of their state universal newborn screening (NBS) programs.

Global Genes - Works to connect, empower and inspire the rare disease community.

PROS Foundation - Works to help prepare patient advocacy groups for clinical trials.
Initiatives
We develop and support programs that will enhance and accelerate support for rare disease patients in the region across three broadly defined areas:

Diagnosis - Addressing challenges that include the long diagnostic journey, misdiagnosis, newborn screening, access to genetic and whole genome/exome sequencing, and the development of novel diagnostic technologies.

Treatments - Addressing challenges that include collaborative research, pricing and reimbursement of treatments, innovative trial designs, and access to funding for research.

Access to Care - Addressing challenges that include access to subspecialists, support for patients in rural areas, holistic care including mental health, and education regarding complex treatment options such as cell and gene therapies.
Current Initiatives
Rare Disease Advisory Council (RDAC) - The RDAC acts as an advisory body on behalf of the rare disease community in order to impact and influence Washington state's legislative policy.

Seattle Rare Disease Fair - The annual Rare Disease Fair aims to educate, engage, and inspire our community about the importance of rare disease research, with the hopes that everyone who comes knows how they can support accelerated research in rare diseases. In its first two years, the Fair has grown to represent 60 rare diseases and over 40 organizations.

Newborn Screening - Through our Newborn Screening program, we strive to make Washington a national leader in the number of rare diseases screened in the state and the pace of adoption for new additions to that list.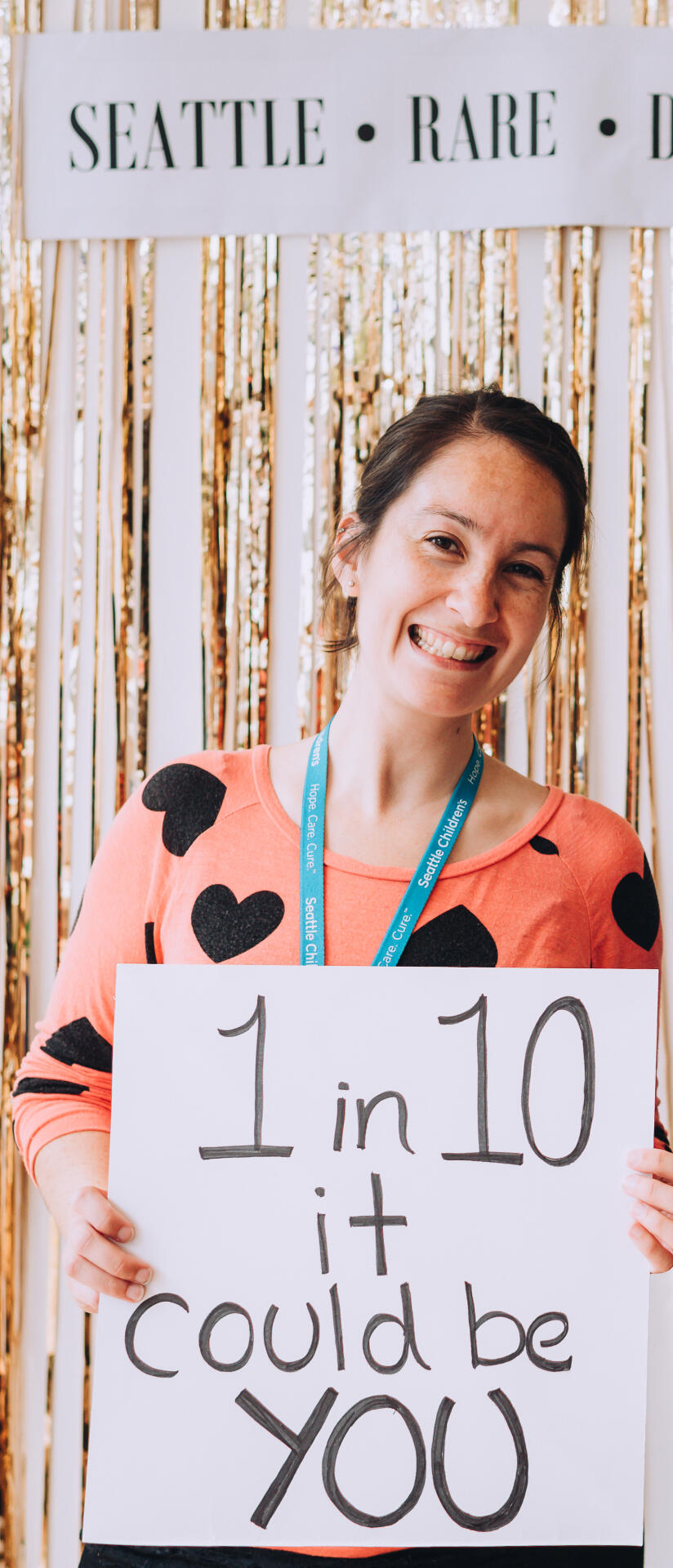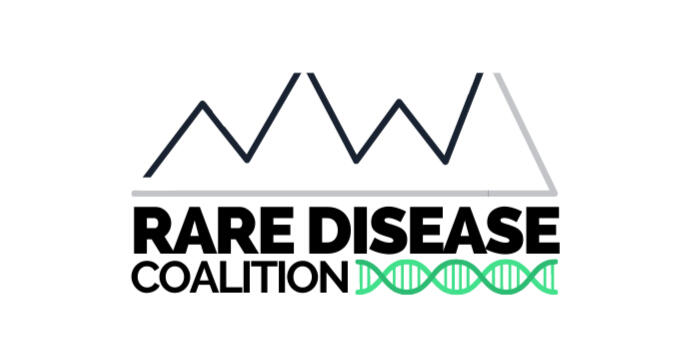 Get Involved
If you are interested in learning more about our initiatives or finding ways to collaborate and get involved in our programs, please reach out.